Money Platform
Lead by Liri Holdings, a strong and reputable global money infrastructure called Money Platform is built, which integrates remittance channels all over the world.
Through Money Platform, Liri Holdings seeks to fulfill its mission, that is, to break financial borders to benefit those unable to access global banking services and smooth the way for remittance, settlement, and e-wallet services. It also aims to removing barriers to international businesses to embrace more and more Investment enterprises.
Card Merchant Service
It is applicable for various trading modes like interlinked shops.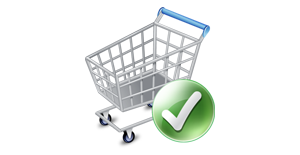 We are integrated with various international brand cards provided in low cost and low commission charge. This technique can help interlinked shops to improve the sales volume.
Settling with credit card is indispensable to on-line business.
When the system has a bug, the payment via credit card will be terminated, and there will be a fatal problem if an improper decision is made, so it must be chosen cautiously. The Merchant service provided by our company is based on the credit card standard PCI DSS plan system by which a more complete and safer commercial account can be provided to promote the enterprise exchanging rate.
By the on-line commercial service provided by our company, various commercial account demands can be satisfied in a more extensive and more reliable bank network.
The risk is minimized by risk refunding and illegal settlement control, and the settlement can be performed safely by both the enterprise with the system and the enterprise's client.
Website:www.i-payments.com
Account Service
Account at any time and any place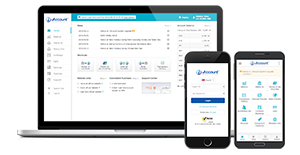 Account is a Money Platform service that money transfer, payment, exchange and E-Wallet can be realized at any place on PC, intelligent mobile phone and tablet PC via internet.
By international brand cards, shopping in global shops and trading by cash can be realized via ATM.
Additionally, it is also a kind of on-line Money Platform service applicable in over 200 countries of the world.
Different from some other services only applicable in designated countries, it has all globally applicable function. Deposits in Account are supported by SwiftBank in 200 countries of the world, local banks in about 50 countries of the world, other types of E-Wallet, and cards or electronic coupons.
Cash in Account can be transferred to other Account, local bank, SwiftBank or Card interlinked with Account, withdrawn via global ATM, or settled via POS, so it is very convenient.
It is a multi-currency account by which 22 currencies can be managed without any exchanging risk. The Money Platform system of Account is available for the client in 4 languages (English, Chinese, Korean and Japanese).
Your Brand E-Wallet service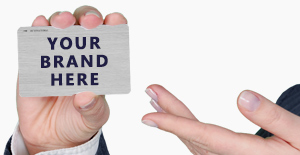 Our E-Wallet service is a collaboration between your brand and our system.
Our service enables you to enhance your branding by giving you free rein on adapting the service name, logo, and design to match your corporate brand, while featuring the necessary features to run an E-wallet such as 24-hour money transfer in mutliple currencies and currency exchange.
We have a track record of providing simple, quick, and secure online money transfer services as an E-Wallet operator over the years through Account. Why not put this experience and knowledge to use with your original brand E-Wallet?

*E-Wallet refers to an electronic money account which handles, among other things, money transfers on the Internet.
Card Service
Any prepaid card can be safely used via interlinking with Our group's Ewallet account.
As a professional Prepaid Card company, we accept international brand cards. We also provide USD・EUR Prepaid card techniques in International brand card for our group's Ewallet account holders and enterprise clients.
Applying for this card is involved with no strict examination procedures for a credit card.
The fund can be charged into the card before using the card, in global ATM with brand mark and interlinked shops.
Online Trading Solution Service
Forex Platform
As a System Service Provider, we mainly provide Meta Trader 4 for Forex traders in FX field, and cooperate with the third party to customize a new generation of platform via flexible distribution with Broker. We further cooperate with large banks in the world to provide competitive liquidity and price. A complete software pack service is provided for new Forex Broker so that the benefit can be maximized in the minimized cost in commercial operation and system maintenance. It contains Account monetary basic service and real-time transferring to Forex account, transferring among clients and cashing from card.
Cryptocurrency exchange
Cryptocurrency exchange is a platform where customers can trade cryptocurrencies and fiat money.But more than being just a simple exchange, it also provides services such as margin trading, cryptocurrency settlement solutions, e-wallet, etc.
The exchange platform enjoys the advantage of combining various types of financial services and provide customized financial solutions for our customers.